Even the freshest freshmen know about the Bizzell Memorial Library — fondly known as "The Bizz."
But OU has three other library branches as well — and although the branches are named after the colleges they're housed in, they are open for anyone to use.
"The misconception I get a lot is that only students from fine arts can use (the fine arts library), and so on," said Matt Stock, librarian for The Grant Fine Arts Library. 
But you don't have to be an architecture student to use the virtual reality in the architecture library, or study music to use the songwriting software in the fine arts library.
"That's a great thing about the library," said James Bierman, engineering and geology librarian. "Any student can come into our library, and log in — even people from outside of the university can just get a guest login — and use all of our software that we have available on the workstations."
Next time you get tired of "The Bizz," here are some lesser-known campus libraries to visit: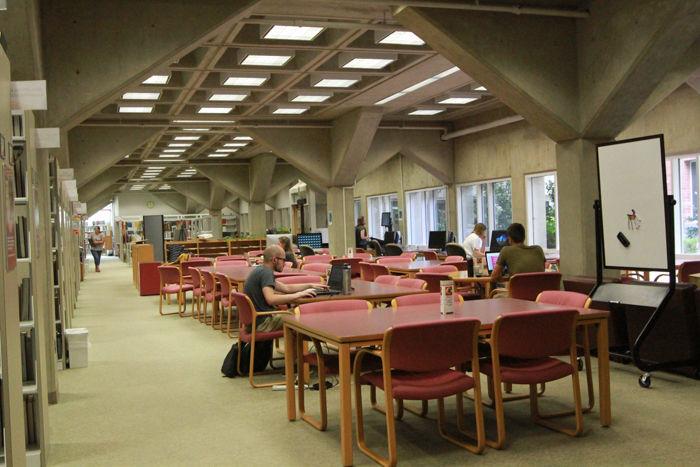 Lit by skylights and buried in the bottom of Catlett Music Center, The Grant Fine Arts Library offers a peaceful spot to study, a collection of art magazines and sheet music, and even composing software.
"One of the custodians plays guitar, so he'll come in every so often when his shift is over and just find a new book of great hits from the '80s he wants to learn," Stock said. "Or one of the landscape faculty was a jazz pianist, and so he would just come over now and again find some things that were interesting to him."
When it was founded: 1986
Quietness level: 3 out of 5
Resources to check out: Computers with music notation software and musical keyboards, audio editing software, vintage sheet music and a media resource center with audio and video files. 
Something to notice: Student art displays scattered throughout the stacks. The fine arts library partners with the 2nd Friday Norman Art Walk and some classes from the school of visual arts use the library to experiment in, Stock said.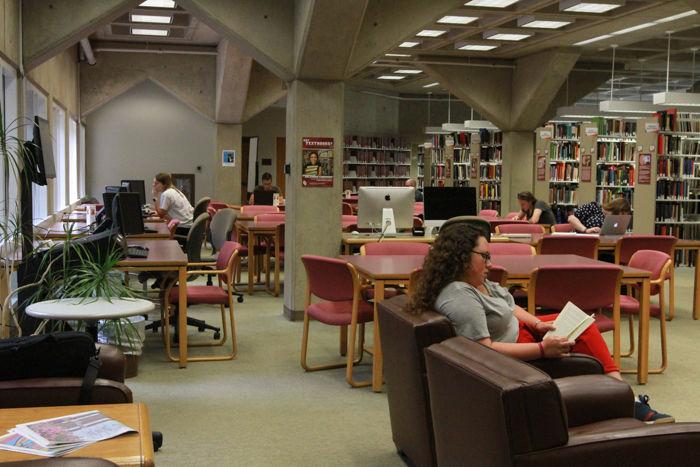 How to find it: Enter Catlett Hall through the main doors, turn right and go all the way down the ramp.
Youngblood Energy (Geology) Library: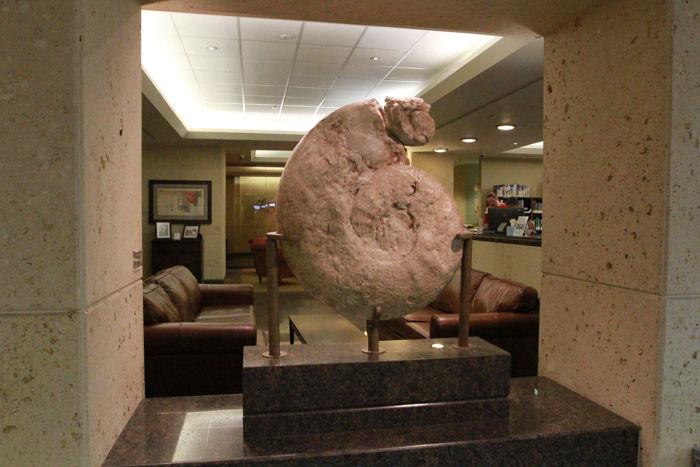 If you need a tectonic map of Texas or geologic map of Georgia, they can be found in this fossil-filled library hidden in Sarkeys Energy Center. 
Since the engineering library branch is currently closed, engineering students can also find some resources in the Youngblood library, Bierman said.
When it was founded: 1989
Quietness level: 4 out of 5
Resources to check out: Rock and mineral samples, map collection, and geology and engineering software and journals.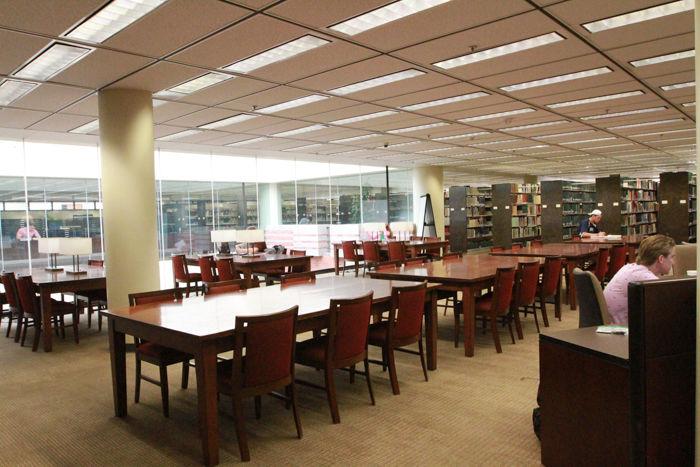 Something to notice: Rock and mineral displays, like a giant barite rose cluster, fossilized shells or a cross section of petrified wood are scattered throughout the library.
How to find it: Go to the second floor of Sarkeys Energy Center and walk all the way down corridor R to Room 220.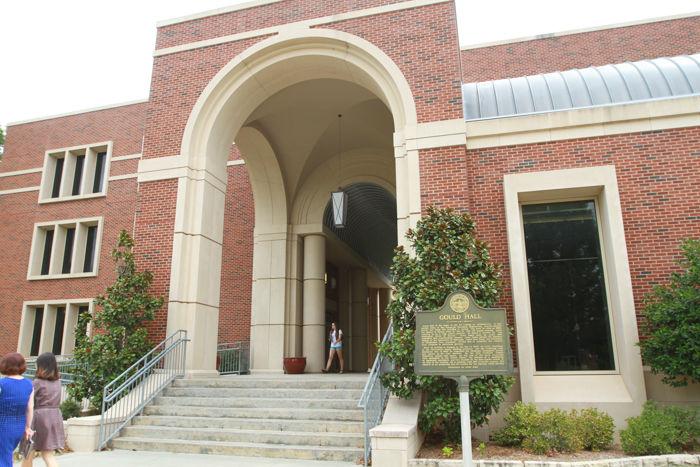 The smallest library branch on campus still houses a few surprises — from artifacts like antique door pulls and stair risers to a collection of blueprints from famous architects Frank Lloyd Wright and Bruce Goff.
One of Wright's structural engineers was also an OU faculty member in the 1950s, which might explain the special blueprints.
"We think that's how we got the Wright blueprints, (but) no one knows for certain," Stock said.
When it was founded: 2011
Quietness level: 5 out of 5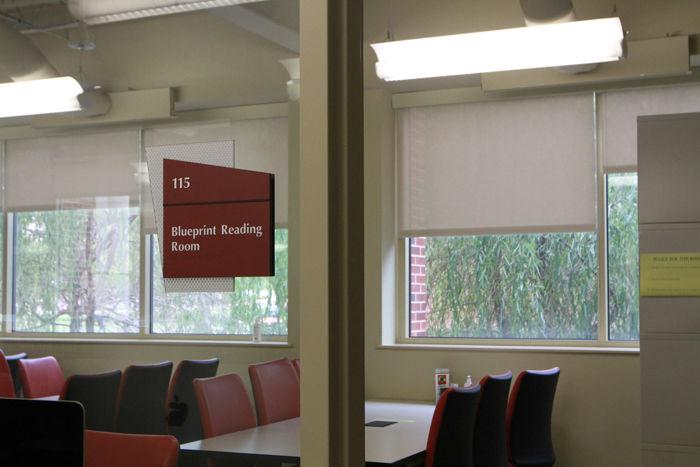 Resources to check out: Blueprint collection, architecture books, virtual reality programs for interior design and city planning software.
Something to notice: If you like books on Welsh castles, royal parks or city planning, this is your library.
How to find it: Head towards Gould Hall from the South Oval side and go in the building to the left under the covered porch.
Editor's note: Quietness level was determined by the reporter's observations, and may vary by time of day. Five is the quietest and one is the least quiet.