For two weeks, ballet pedagogy senior Stephanie Gentry would wake up early in the morning, put on a leotard and tights and make a cup of hot tea. She'd walk into a makeshift at-home dance studio and stretch before it was time to log in for her morning ballet class.
A grid of other dancers and instructors — each in his or her own home — would appear on her computer screen, and another day of the virtual OU Summer Intensive would begin. 
In response to the COVID-19 crisis, the OU School of Dance moved their rigorous summer training program online. This transition made it possible for dancers to still receive intense dance training even though they were unable to meet in a studio. 
Students participated in up to three weeks of the intensive. Each Sunday, faculty and students met virtually for an orientation meeting to meet one another and discuss the week ahead. 
From 10 a.m. to 3 p.m. Monday through Friday dancers took a variety of classes, including dance technique, conditioning and lectures. Classes lasted an hour with 15-minute breaks in between. 
Gentry said she experienced unexpected obstacles while taking class from home. 
"I really miss having the space to jump and move without fear of kicking a couch or a dog," Gentry said. 
School of Dance faculty and guest instructors such as Nick Mullikin, the associate artistic director of Nashville Ballet who taught ballet technique, and Elisa Clark, who taught modern technique, used Zoom to teach classes.
In place of the typical in-person show at the end of the intensive, School of Dance Social Media Coordinator Sarah Cermak will create a video compilation to share the students' in-home experiences.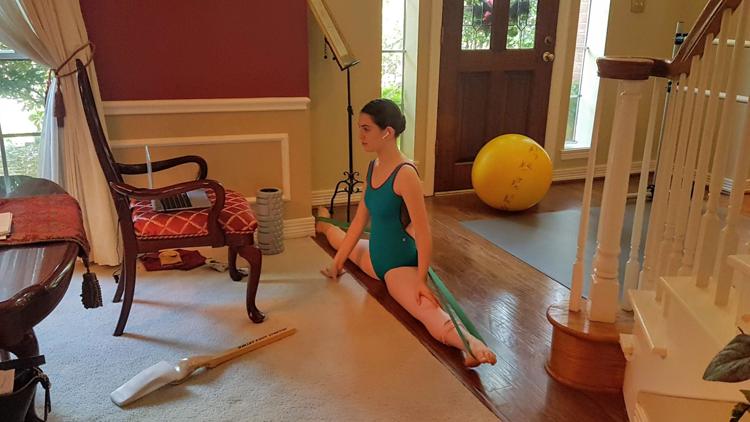 Summer Intensive Associate Coordinator Christa St. John said the online platform presented unique challenges for faculty and students. 
"I think one of the most challenging aspects of adapting an in-person program to a digital platform is learning the intricacies of the technology," St. John said. 
To combat this new challenge, the coordinators included a "Zoom etiquette" section in the student handbook.
"It was a really interesting challenge to rethink how we work in a digital platform but try to maintain one-on-one coaching," St. John said. 
Summer Intensive Coordinator Boyko Dossev said there have been unusual elements in teaching dance classes virtually. 
"At some point, (a student) had an entire corps de ballet around her," Dossev said. "I was like, I could create a ballet right now. I have enough people and dogs and cats and fish." 
Despite the challenges, faculty and students found positive aspects of the unconventional intensive.
Dossev said the impersonal experience of teaching through a computer has provided students and faculty different ways of connecting.  
"Maybe somewhere subconsciously, we feel more connected with them because our brain says, 'Oh, this is their home,'" Dossev said. "As impersonal as it is, there is something very personal."
Emma Capen, Summer Intensive intern and Spanish senior, said the remote nature of the intensive has allowed for a different approach to class. 
"I think being in the comfort of your own home is a way to be comfortable with who you are," Capen said. "I think it's a way for students to really express who they are as people, and I think it's great that we've been able to get to know the students in that way."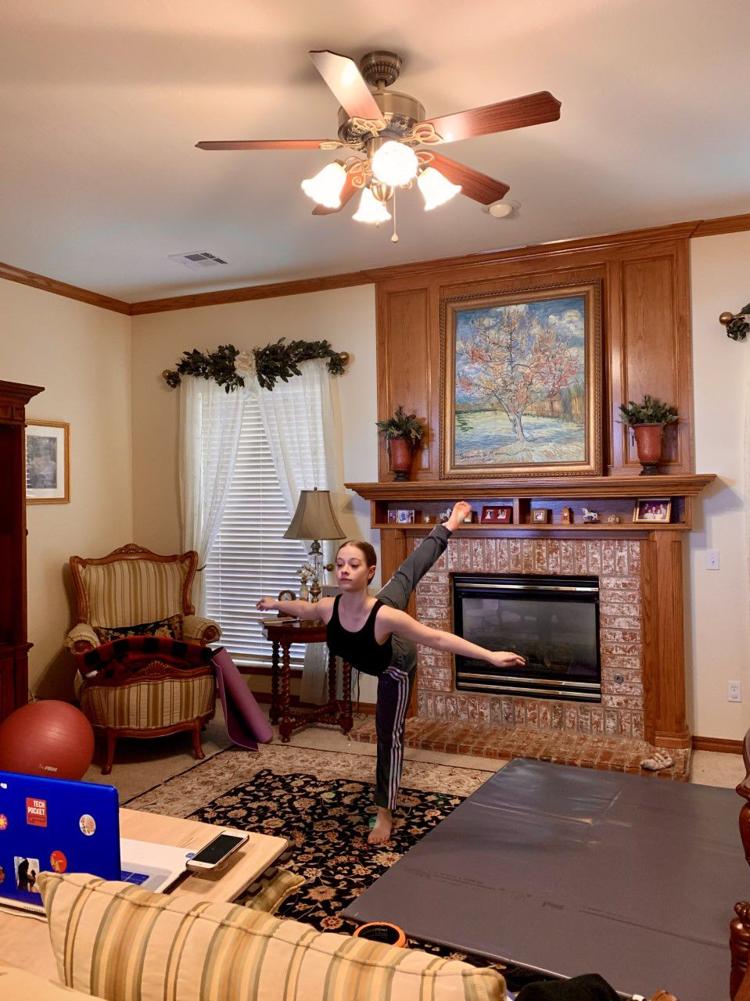 School of Dance Director Michael Bearden said he is excited to see how other dance companies and universities have adjusted to COVID-19. 
"For me personally, it's been really exciting to see the creativity that has spawned by that challenge," Bearden said. 
According to Bearden, the dance industry has released various online performances and made them more accessible to the public. Dance companies are also exploring dance on film in new and exciting ways. 
"I just watched a beautiful video the Paris Opera Ballet did recently," Bearden said. "It was diverse and it was interesting. And it's something I don't know that they would have created if they were in the studio as normal."
According to Bearden, the faculty has been discussing creative ways to enforce social distancing guidelines, such as taping off sections of the floor for dancers. 
"Hopefully it's ready to go so that students feel clear, so that faculty feels clear, and we're as clear as possible going into something that's so unknown," Bearden said. 
Amid the uncertainty about fall classes, the School of Dance has adapted to unusual circumstances. Capen remains hopeful that dancing remotely will result in a rise in energy in the classroom upon university students' return. 
"Having the online platform gives everyone a way to find their inner voice as an artist," Capen said. "And I think when we get back into the studio, that the energy is going to completely change because everyone has had this time to understand what dance means to them."