Vegetables are nature's multivitamin gummies. They are packed with essential nutrients your body needs to stay healthy and fight off viruses, murder hornets and existential dread. Here are The Daily's best tips, tricks and recipes for incorporating some more veggies into your diet.
General cooking tips: 
Water is the enemy.

Boiling vegetables removes their flavor and a lot of nutrients. Use cooking methods that minimize water exposure, such as steaming, stir-frying, etc.

Fat is good!

Olive oil is your best friend when cooking vegetables. Its fruity undertones, healthy fats and antioxidants make it a delicious and healthy alternative to other fats like peanut oil or animal fat.

Browning adds flavor

We've all accidentally burned our food. No one wants a crispy mess of flames for dinner, but browning on vegetables is a sign of released and concentrated sugars produced by caramelization.
How do I chop my veggies?
Dice: This cut looks like little cubes and is commonly used for onions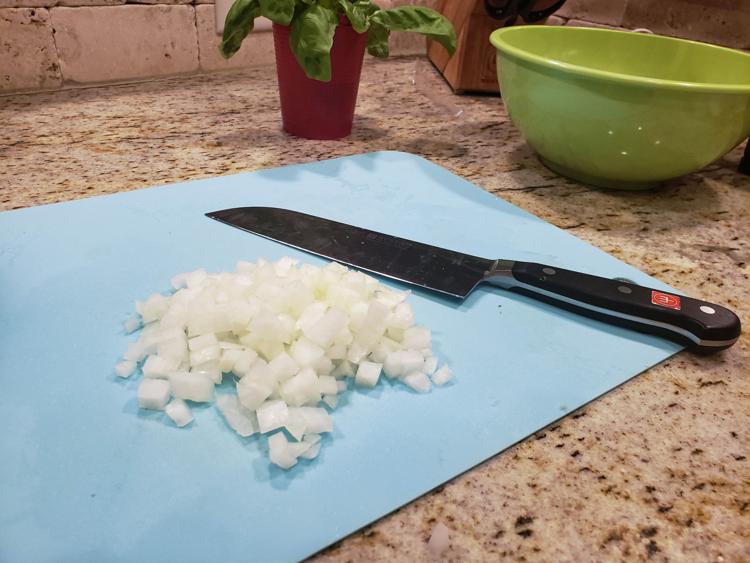 Mince: This cut looks like a tiny dice and is commonly used for onions and garlic.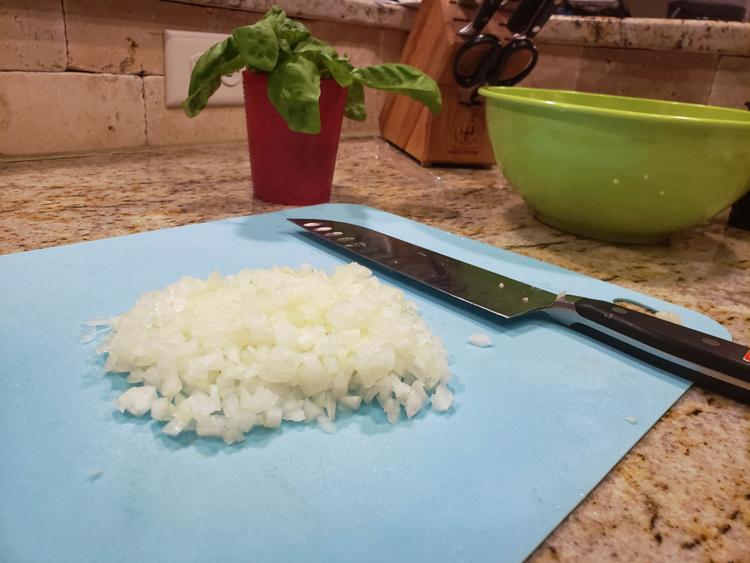 Slice: This is a singular cut made in an indicated direction, such as in half, on an angle or in quarters.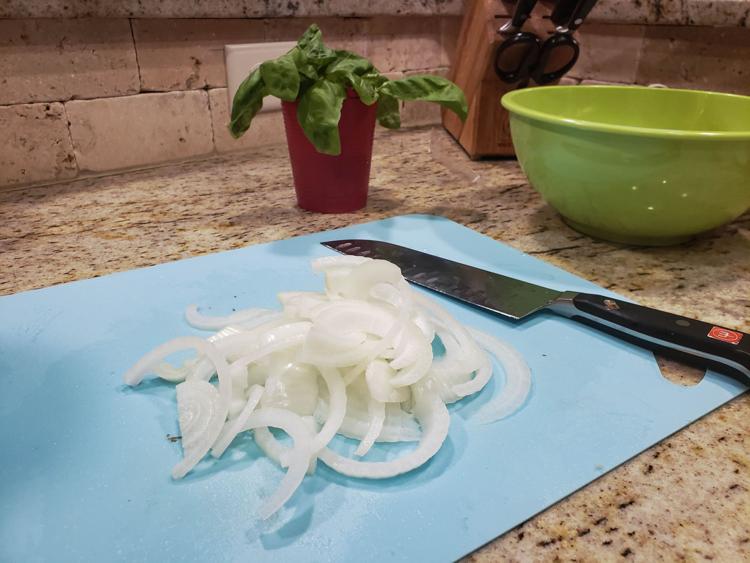 Julienne: This cut looks like skinny french fries. It involves cutting the food into thin, even strips. It is commonly used for carrots.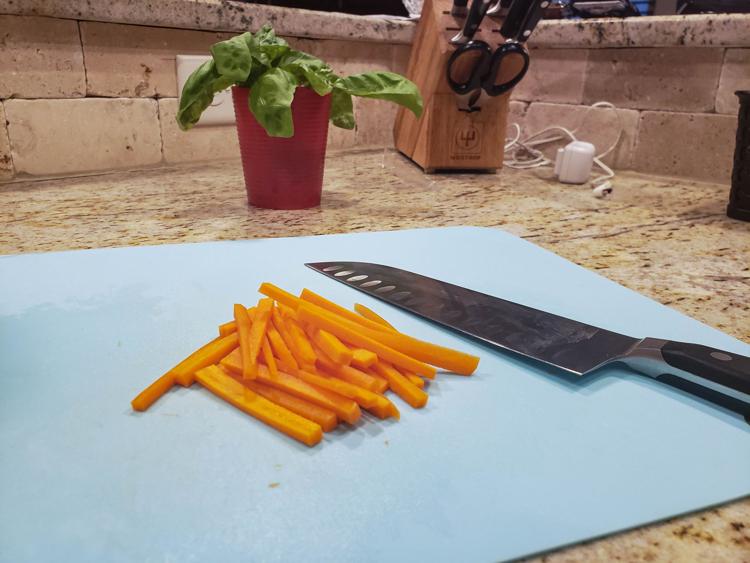 How do I chop my veggies and not myself? 
By keeping your fingers back and away from the blade, you reduce the risk of an unwanted cut. By curling your fingertips in, you have more control and your knuckles can be used as a guide.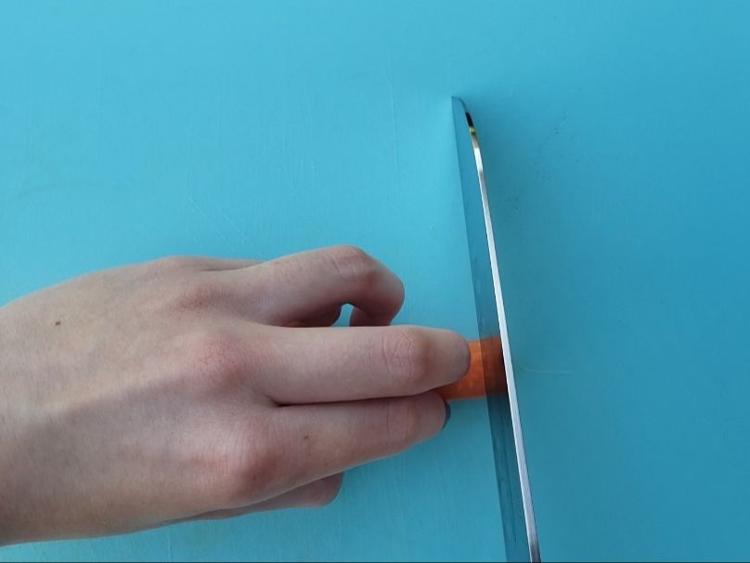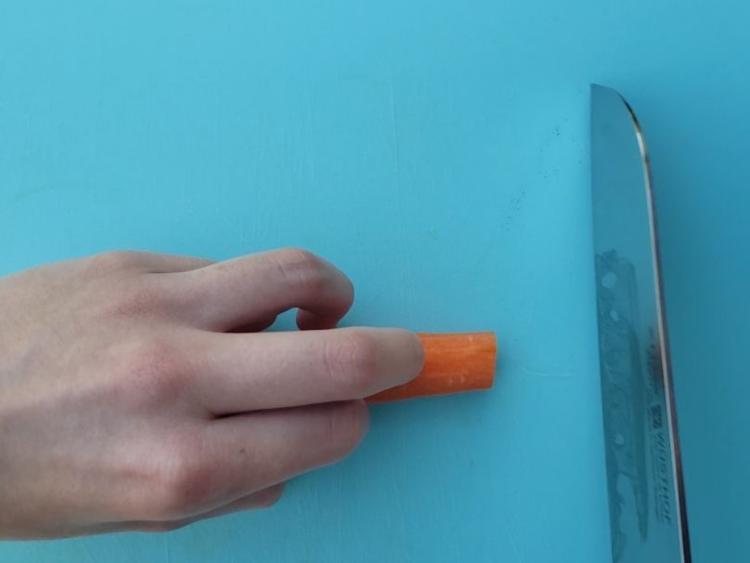 Stabilize your cuts. Try not to cut on an unsteady surface. Flip vegetables to a flat side to cut them safely.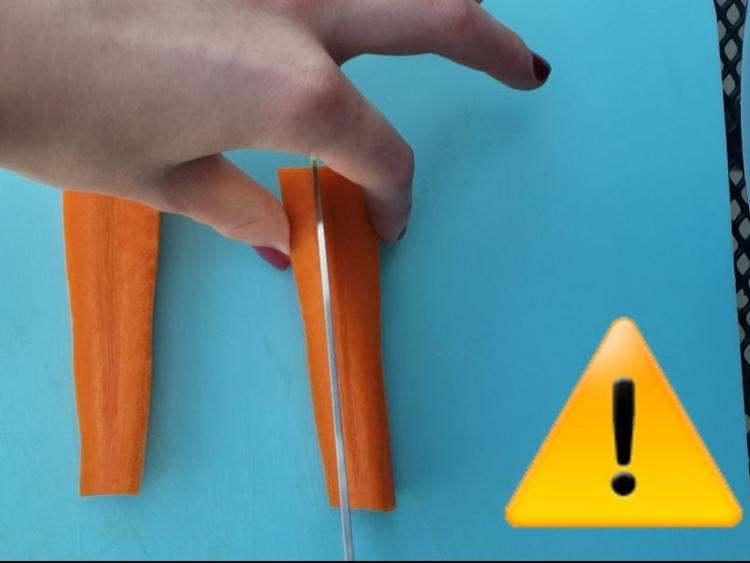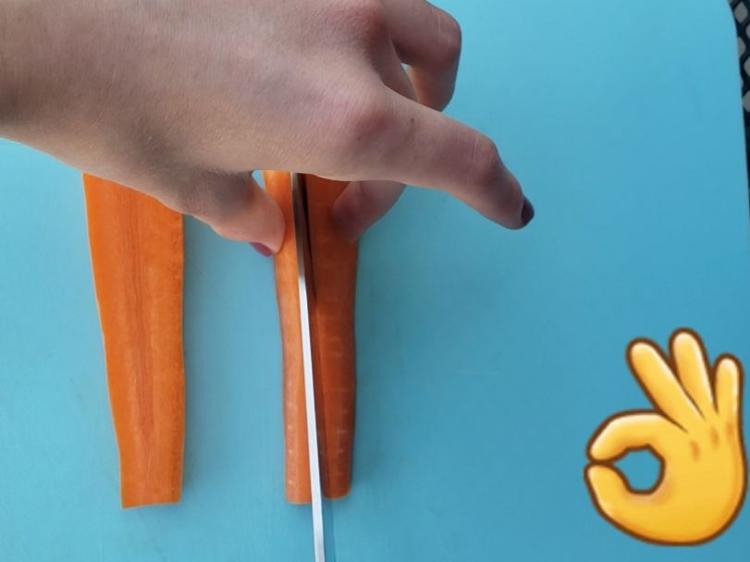 Here are some of The Daily's best veggie recipes for beginners:
Brussels sprouts 
Brussels sprouts don't have to be bitter, tough and slimy. With a little effort, they can be good and good for you. Check out the Daily's recipe for sprouts with a sweet heat you just can't beat. 
1 lb of Brussels sprouts (the smaller the sweeter)

Sea Salt

Freshly ground black pepper

Extra Virgin Olive Oil 

¼ tsp. (more if you want some heat) red pepper flakes 
*Optional: 

⅓ cup dried cranberries or currants

Drizzle of balsamic vinegar glaze or honey 

1-2 cloves of garlic, minced
Preheat oven to 375° F 

Slice Brussels sprouts down the middle 

Rinse in cold water, dry (excess water prevents browning)

Put the sprouts on a baking sheet

Drizzle enough olive oil to coat the sprouts

Add salt, pepper, and red pepper flakes

Add minced garlic and dried cranberries or currants (if using) 

Mix with tongs

Bake for 15-20 minutes or until cooked through and browned

Finish with a drizzle of honey or balsamic vinegar glaze
Zucchini spears
This recipe is perfect for when you're tired after a long day of work or school. By roasting the zucchini in the oven, you cut down time standing over the stove. And by using a pre-made salad dressing, you cut down on prep-work and seasoning. 
4 medium zucchini 

3 tbsp. Italian vinaigrette 

Salt and pepper to taste
Preheat oven to 375° F

Wash the zucchini with cold water, dry

Using a chef's knife, slice the top and bottom parts of the zucchini off, discard

Slice the zucchini in half vertically, then slice the halves in half again vertically

Place the spears on baking sheet

Drizzle with a vinaigrette of choice

Mix with tongs

Add salt and pepper to taste

Bake for 15-20 minutes or until cooked through and slightly brown
Messy Minestrone
Minestrone: A fancy word for soup made out of whatever vegetables you have in your fridge. Traditionally this soup is made with seasonal vegetables and sometimes pasta. The beauty of this recipe is you can use whatever you have on hand, and it will still taste amazing. Use this recipe as a guide, but add whatever veggies your taste buds desire. Buon Appetito!
½ medium onion, diced

2-3 cloves of garlic, optional 

Sprig of rosemary and/or thyme

1-2 bay leaves

1 tsp. paprika 

2 oz. white wine

2 medium carrots, chef's choice (diced, sliced or julienne)

3 medium celery stalks, ⅛-inch slices

2 tbsp. double-concentrated tomato paste

3 medium potatoes, diced (Yukon gold or russet)

1 can of white beans (navy, great northern, cannellini)

2 medium zucchini, sliced or diced

Optional additional veggies (ex. broccoli, squash, green beans) 

¼ box of pasta: orzo, ditalini or another small shape

Large bunch of spinach or roughly chopped kale

48–64 oz vegetable or chicken stock, depending on desired thickness

To taste: salt, pepper, lemon zest

¼ tsp. red pepper flakes, or to taste
*Season with salt and pepper as you go.
Place a large pot over medium heat on the stove with 3 tbsp. of olive oil (add more as necessary)

Add the chopped onion, carrot and celery to the pan

Cook until the veggies soften and the onions turn translucent, but do not brown

Add tomato paste, garlic, herbs, bay leaves, paprika, and red pepper flakes

Cook until tomato paste slightly darkens in color and sticks to pan

Deglaze pan with wine

Add beans, zucchini and any other vegetables you want to add (not the leafy greens yet)

Cook until veggies slightly soften

Add vegetable or chicken stock, bring to a low boil 

Add potatoes

When potatoes can be pierced with a fork, add pasta, cook until pasta is finished, adding more broth if needed

Turn down heat and stir in leafy greens and allow them to soften (this will happen quickly!)

Turn off the heat and add lemon zest and olive oil to finish 

Serve with a Tuscan-style or hearty bread