Communication senior David Bartell stepped onto the court in front of 8,801 people with a plan in place — a plan he's had since the moment he stepped on campus three and a half years ago.
No matter what happens, his shirt is coming off.
A few minutes earlier, Bartell walked down the steps of the Lloyd Noble Center, preparing to shoot three half-court shots for a chance at $5,000. He turned to his friend and Young Life leader, Craig Hutchinson.
"I think this place needs a little energy," Bartell said.
Bartell hit the rim on the first, was 10 feet short on the second and, as he walked back for the third, he waved to the crowd and in one swift motion pulled off his red, long-sleeved shirt. He circled around midcourt, flexing his bicep as he lined up for the final shot. He spun the ball, bounced it once, took four running steps toward center court and let it fly. Off the top of the shot clock.
Bartell gave a quick kiss to the camera, held his finger up high saying "Boomer" and began to put his shirt back on as he walked off the court to a standing ovation.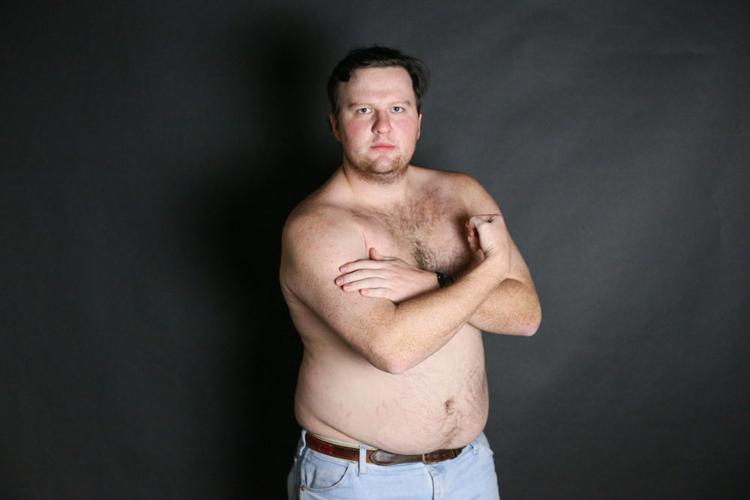 Bartell has a confidence about himself only few have, and his love for his school is showcased in a way most don't understand. His shirtless tomfoolery has turned into a weekly performance, guaranteeing laughs and cheers from the crowd. He doesn't do it for the attention, but to show others the importance of being confident in oneself.
"He just takes the bull by the horns," Hutchinson said. "If you're going to cannonball, make a splash."
***
A Young Life leader and member of the Sigma Phi Epsilon fraternity, Bartell is a friendly face on campus that many have come to know. Notorious for his shirtless antics, he has become an unmistakable face in the Sooners' student section. He takes off his shirt at sporting events in the hope of firing up the crowd, transforming his body into a beacon of light for the student section, much like the bat signal for the City of Gotham.
"I want him at every game," Oklahoma senior forward Khadeem Lattin said. "I want him at every game sitting in the front, with no shirt on. We gon' get live. That's what we expect from Mr. David."
Bartell's shirtless tradition started in high school, when he made the jumbotron at an Astros game for taking off his shirt. When he returned to school the following days, he was called into the football coach's office for a meeting. His coach sat him down and told him to never take his shirt off again, despite acknowledging how funny it had been, Bartell said.
"I think that was the best advice that I never held on to, but I always have that in the back of my mind as kind of like a little motivation," Bartell said.
Bartell's shirtless shenanigans turned into an artform, mystifying crowds at his high school's basketball games and any professional sports game he attended. At one particular Astros game this was evident, as the lady sitting in front of him turned around in awe.
"How did you take off your shirt that fast? I can never do that," she said.
Without hesitation, Bartell looked at her and said, "Just a lot of practice," and gave her a wink.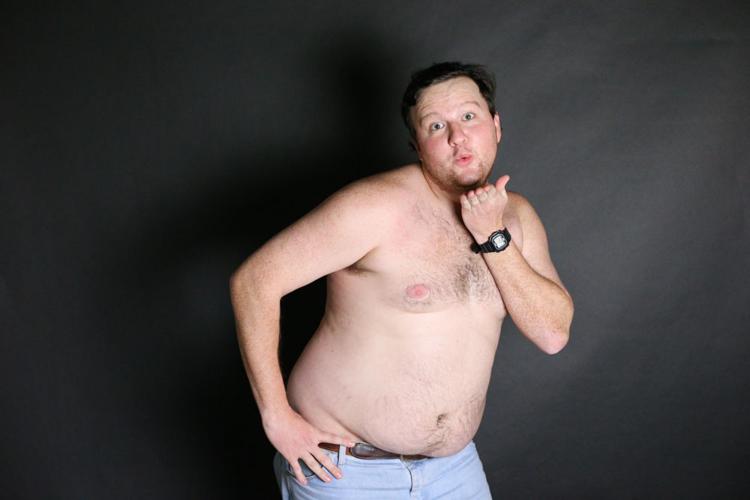 Bartell has always had an outgoing personality, making sure he said hello to everyone in attendance at his siblings' sporting events throughout his youth. When he was just 6 years old, he helped move his older brother in at OU, and before his brother even finished unpacking, Bartell had met everyone on his floor.
"His whole life he's been that kind of person. Always happy, always wanting other people to be happy," said Bartell's mom, Patty. "He's just a unique kid, I don't really know where it came from ... He has such a good heart."
While Bartell may not always have been taking off his shirt when he was younger, he had that same outgoing personality he still has today.
"He's like a labrador puppy," Hutchinson said. "He's just a loveable thing."
***
Bartell lay on the floor in disbelief as he watched himself become Scott Van Pelt's opening highlight despite missing all three shots of the half-court challenge.
A few hours earlier, he had started receiving calls and texts telling him his shirtless antics had made it to ESPN.
In the following days, Bartell became almost like a mini-celebrity on campus, with people in his classes recognizing him as the shirtless wonder. He hasn't decided if he'll hang up his shirtless routine when he graduates in May. For now, he's going to continue to be himself, shirt or no shirt.
When he took his shirt off for the first time in his college career — during a Sooners' football game his freshman year — he had no idea he would eventually end up on national television. To him, it was just a way of supporting the team he had grown up loving — a way to show and share his confidence and enthusiasm.
By taking off his shirt, Bartell hopes to not only make others smile but also give people a similar confidence.
"Confidence is important in life," Van Pelt said that night. "You've got to really feel good about things. You've got to be confident about who you are."